East Anglian Magazine Jan 1953
Leiston Co-op Rules 1933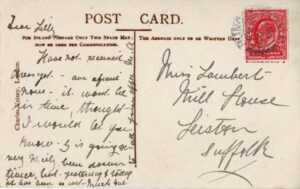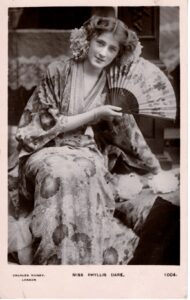 Miss Lambert, Mill House, Leiston Nov 9th 1909?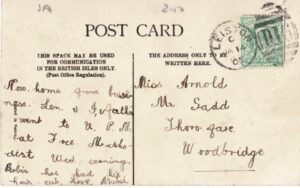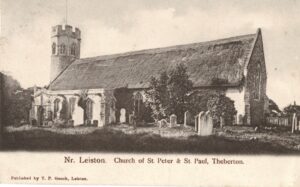 To Miss Arnold , Mr Sadd, Thoro-fare, Woodbridge.
From Mabel, Posted Leiston. Jan 14th 1905. Picture of Theberton Church.
Mabel mentions Len and Father. Research finds a Mabel Baker at her parents home at Rattla Corner, Theberton, in 1901 she is 14 and has a brother Leonard.
In 1911 she Married Arthur Augustus Foskett and they were living in Kings Road, Leiston. The following year she gave birth to Olive.
She appears again on the 1939 register living at 360 Whitton Ave.. Ealing.
She died in 1968 in Brent.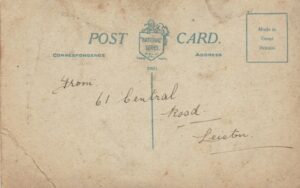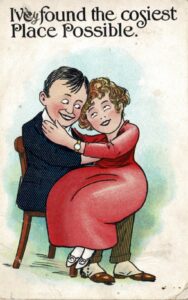 Note the "I've" has been changed to "Ivy"
There is an Ivy Cooper b.1915 at 60 Central Rd on 1939 Register.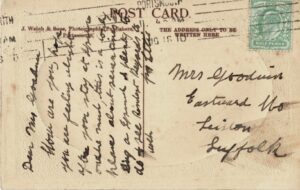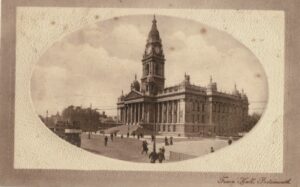 Mrs Goodwin, Eastward Ho.Aug 16th 1910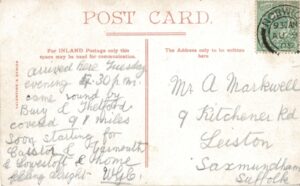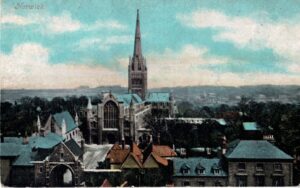 Mr. A Markwell, 9 Kitchener Road Aug 9th 1905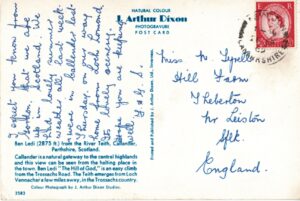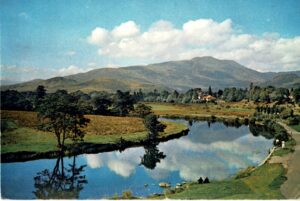 Miss N. Tyrell, Hill Farm Theberton 26 Sep 1965?